Le rocher étudiant
2008/2009 1ère année Licence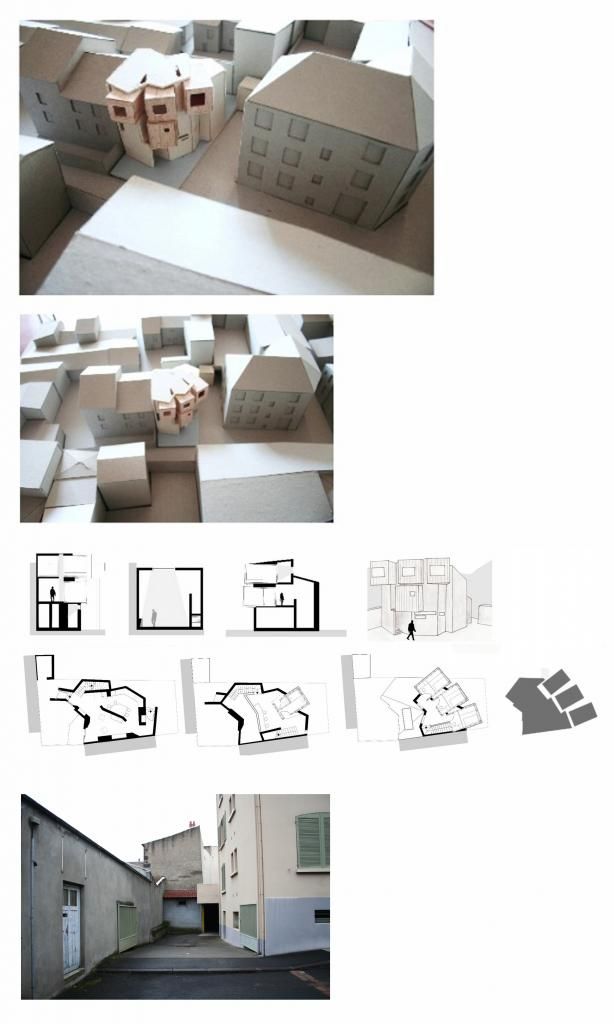 FR/ Projet de colocation étudiante pour la ville de Montferrand.
La colocation se définit par son caractère éphémère et par les différentes échelles d'intimité de ces espaces.
L'enveloppe de béton a pour but de traduire une certaine statique propre aux usages de la vie en communauté qu' impose un tel programme. Les parties communes s'organisent autour d'un vide.
Les boites en bois contenant les chambres étudiantes sont encastrées dans l'enveloppe comme pour une durée indéterminée.
Le contraste que révèle ces boites encastrées dans le béton ont pour but de traduire le profil même du colocataire qui se renouvelle sans cesse.
ENG/ This project is a share house for student in Montferrand, France.
A share house is defined by his ephemeral character and the different levels of privacy between spaces.
The house is organised around a vacuum.
The wooden boxes containing the student rooms are embedded in the concrete covering.
Concrete walls reflects the static of the common uses. This contrast with the movement of the wooden boxes reveals the profil of the flatmate who is constantly renewing itself.