Add Blocks
2008/2009 1ère année Licence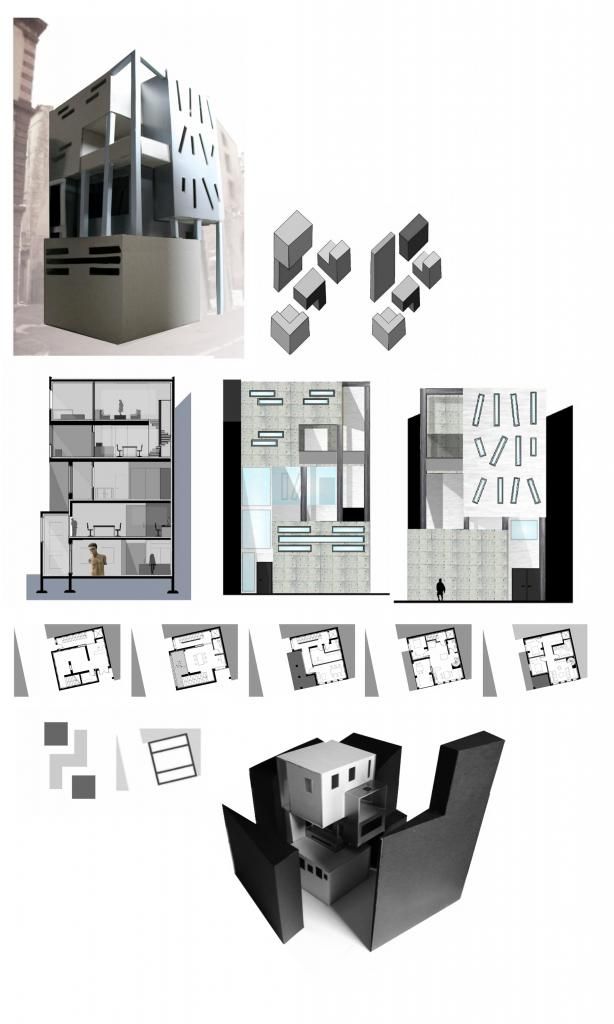 FR/ Projet d'équipement culturel ayant pour but d'apporter une aire dédiée à l'art contemporain à proximité de la place de Jaude, dans le centre ville de Clermont-Ferrand.
Le bâtiment s'implante sur un vide urbain et s'organise par un jeu d'encastrement caractérisant les différents usages et induisant de ce fait la mixité programmatique du projet.
Dans son programme, le bâtiment est scindé en deux, d'une part l'équipement public composé d'une salle d'exposition, d'un atelier et d'une salle de réunion, et d'autre part, un logement en duplex avec son entrée privative permettant de pouvoir héberger les artistes en résidence.
ENG/ This project aims to provide a cultural area focused on contemporary art in the city center of Clermont-Ferrand, France.
The building is fitted to an urban void and is organized in this uses as a stacking game which can be read on the elevation. This stacking game also traduce the programmatic mixity of the project
In the uses, the building is divided into two parts :
-a public space with a showroom, a meeting room and a workshop studio.
-a flat to host the artist-in-residence.